MyIntelli and its solutions
Accurately monitor your employees' time worked and raise your company's efficiency level with MyIntelli
Thanks to the automatic tracking of each employee's work MyIntelli brings the company's productivity level to the maximum.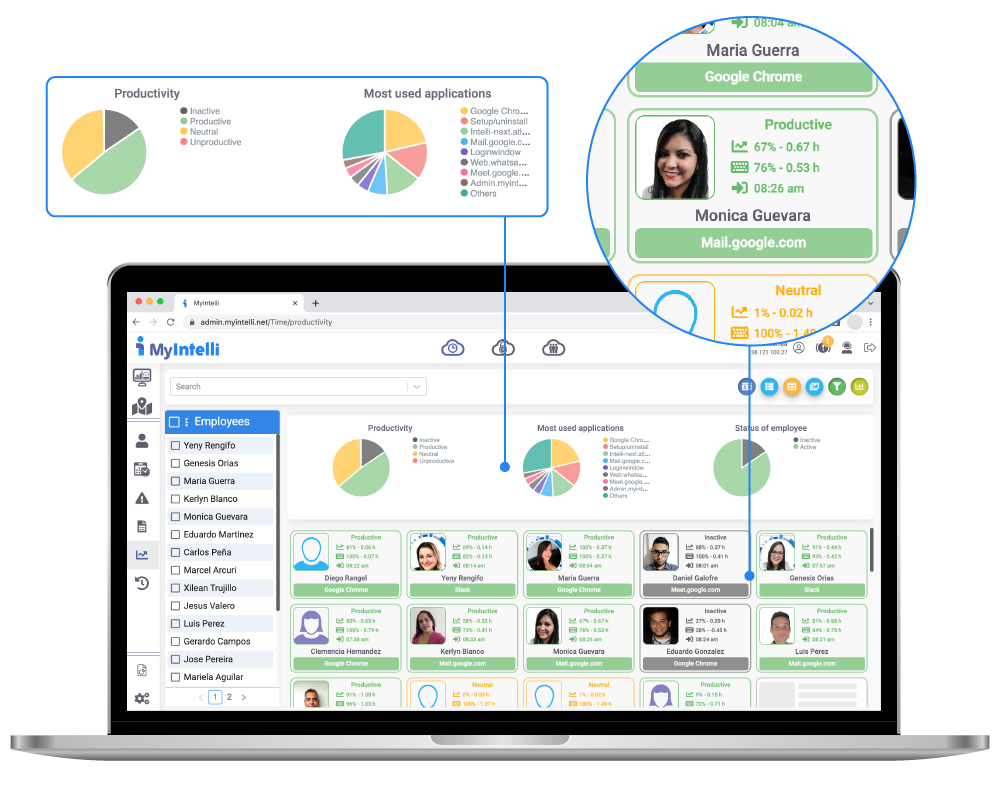 Have a secure space for your company's workers and assets by controlling access with MyIntelli.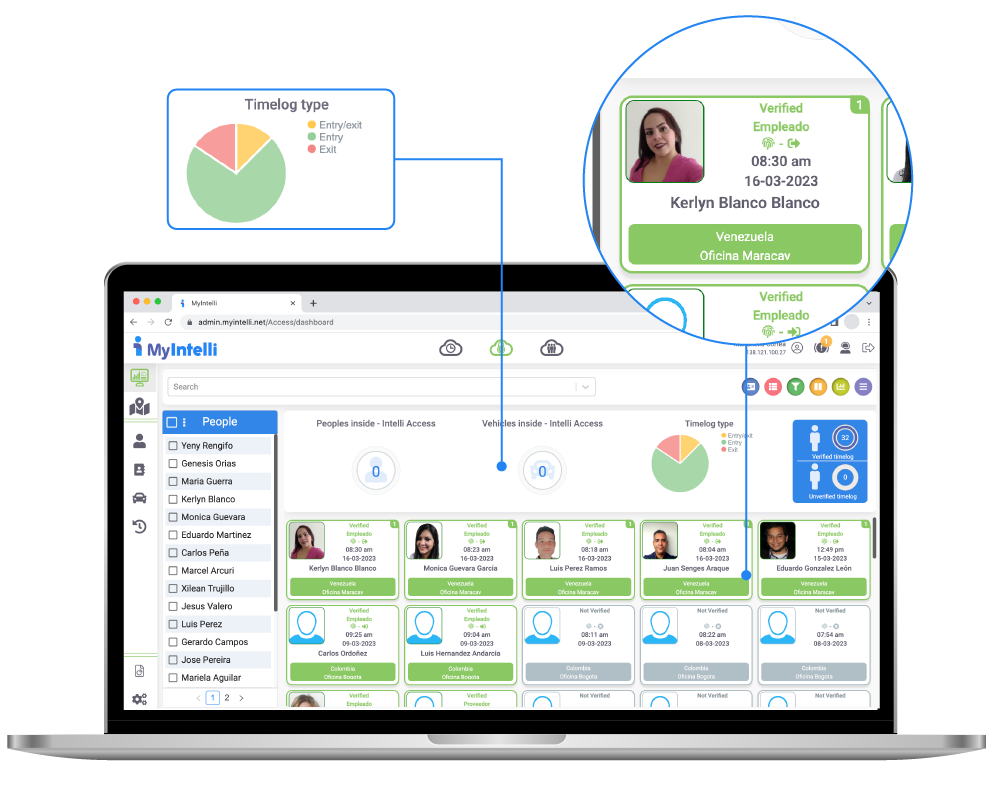 MyIntelli automates the process of receiving and identifying your visitors to make your company a reliable and secure place.
Efficiently manage the food consumption that your company provides to employees.
Give the key to your workstations to those who need it with MyIntelli.
MyIntelli includes the following Modules
Intelli Time allows the Control of time, attendance, and productivity. It has an interface with intuitive and intelligent functions that will provide the best user experience. 
Intelli Access Access offers a reliable and robust solution for managing access control to your facilities. It is characterized as being a flexible and easy-to-use module, which allows its adaptation to the different needs of the client. 
Available on All
Platforms